Regular price
Sale price
$5.00 CAD
Unit price
per
Sale
Back next year
Partagez
**Garlic is shipped in September.
Hardneck. A purple or violet rocambole variety. Quite hardy. Expect 7 to 9 cloves per bulb. Good keeper.
Certified organic by Quebec Vrai
Growing recommendations
Garlic should be planted in the fall, 4-6 weeks before the frost settles in for good. Here in the Outaouais, we usually plant in mid to late October. Garlic bulbs should be separated into cloves - cloves set 2 inches deep (use a dibble as needed) 6 inches apart in rows 12 inches apart. It's important to plant the cloves right side up, with the pointy growing tip upwards. Close the soil after planting and cover with straw mulch 6-8 inches thick. And voilà! Come back in the early summer to harvest the scapes (not harvesting scapes makes for smaller bulbs) and then harvest the garlic when 5 green leaves still remain, the rest having yellowed and shriveled. For us, this is consistently in the last days of July or the first days of August.
View full details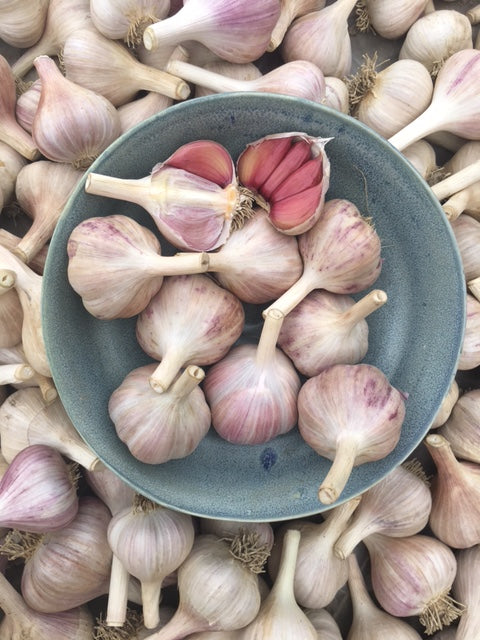 Shipping and Order Fulfillment

We ship throughout Canada. You can select one of two flat rate shipping options at checkout: $5 for lettermail or $23 for expedited (with Canada Post).

Alternately, you can choose to pick up your order at the farm in Farrellton, QC.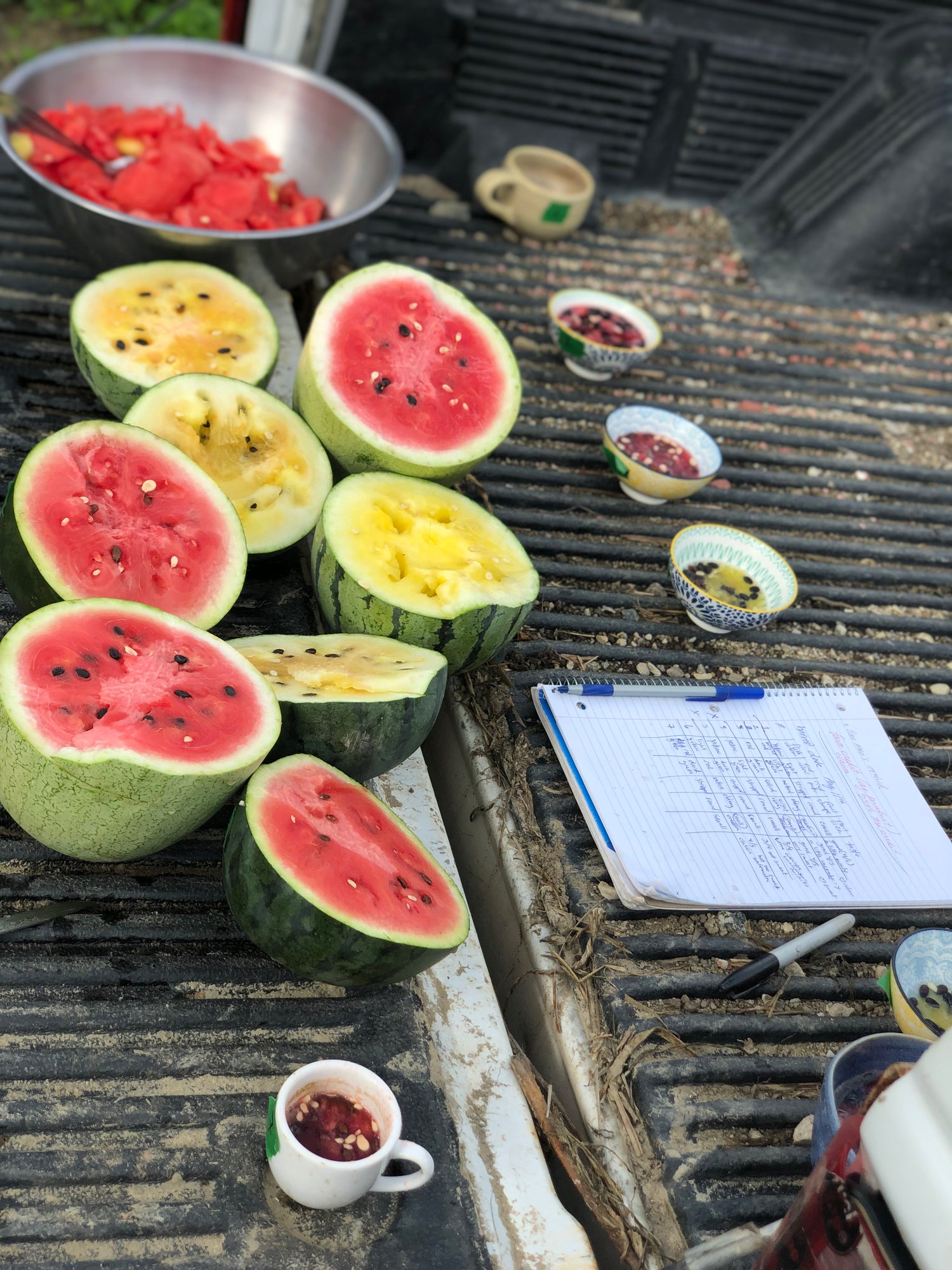 We're trialing and breeding new varieties!
This is the most challenging and thrilling part of our work.
The trialing allows us to test varieties of a same species side by side and determine which one(s) taste and perform the best.
Breeding and variety maintenance means selecting for traits that are desirable such as flavor, texture, disease resitance, earliness and hardiness, just to mention a few.
You're one of a kind
If you're not 100% satisfied with your purchase, let us know and we'll make it right!
But we'd also love to hear from you if you see something wicked cool in your garden or if you know of a variety in need of stewardship.