Regular price
Sale price
$3.95 CAD
Unit price
per
Sale
Back next year
Partagez
A dependable yellow onion, that frequently stores until the late winter or spring. Usually the first to mature, New York Early is milder and sweeter than most other yellow onions. Its skin cures to a golden sheen.
+/- 200 Seeds
Certified organic by Quebec Vrai
Growing recommendations
Seed onions in February or March in flats (densely 30/foot) or in small cells (3-4 per cell). Transplant early in the spring – onion seedling can withstand a light frost. Transplant individual plants every 4" in rows 15" apart. Alternately transplant plugs with three seedling per plug every 6" in rows 15" apart. Harvest after necks soften and greens start to droop. Onions need curing if you want to store them any length of time. Cure them at least one week and store them in dry conditions.
View full details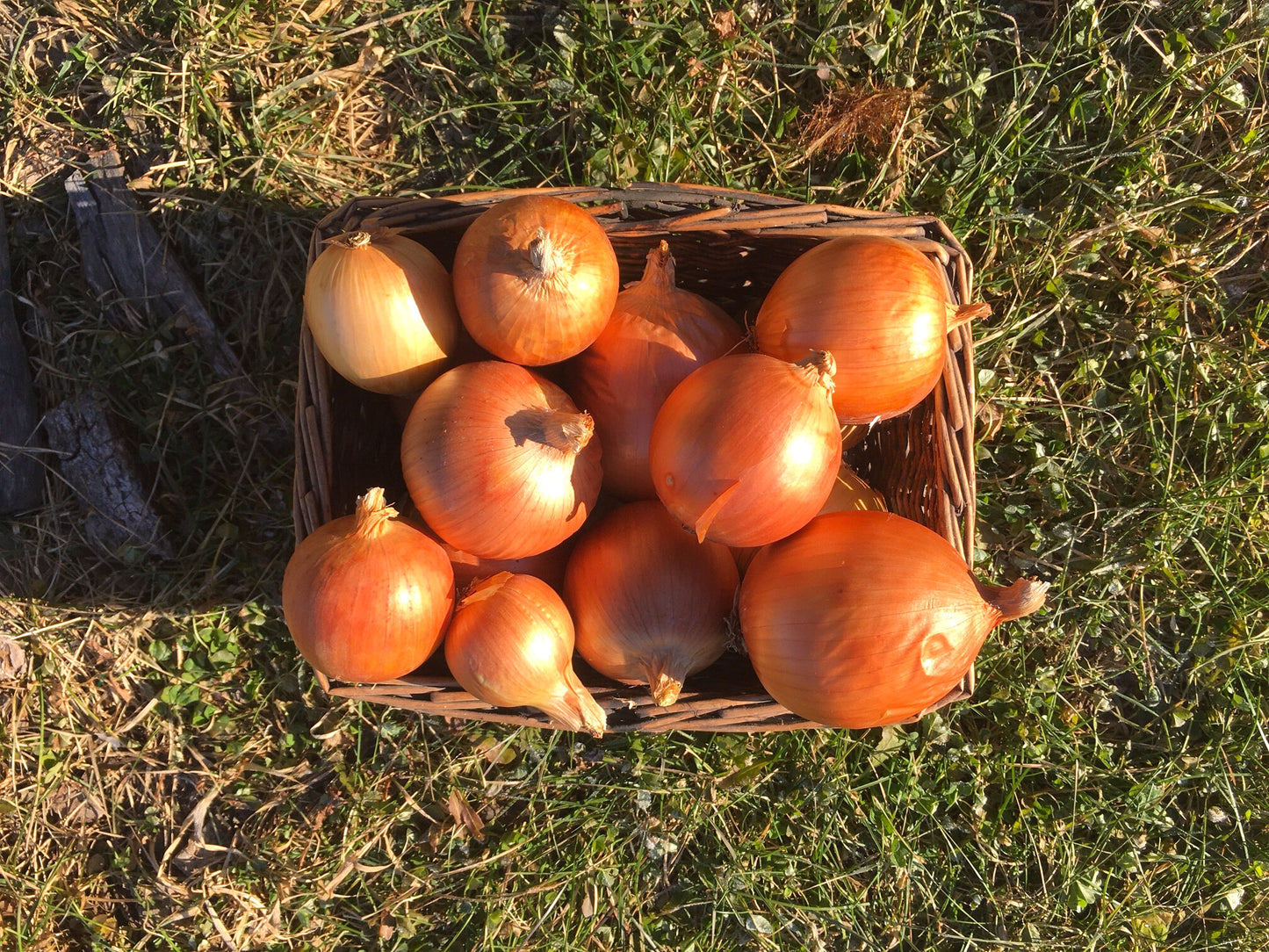 Shipping and Order Fulfillment

We ship throughout Canada. You can select one of two flat rate shipping options at checkout: $5 for lettermail or $23 for expedited (with Canada Post).

Alternately, you can choose to pick up your order at the farm in Farrellton, QC.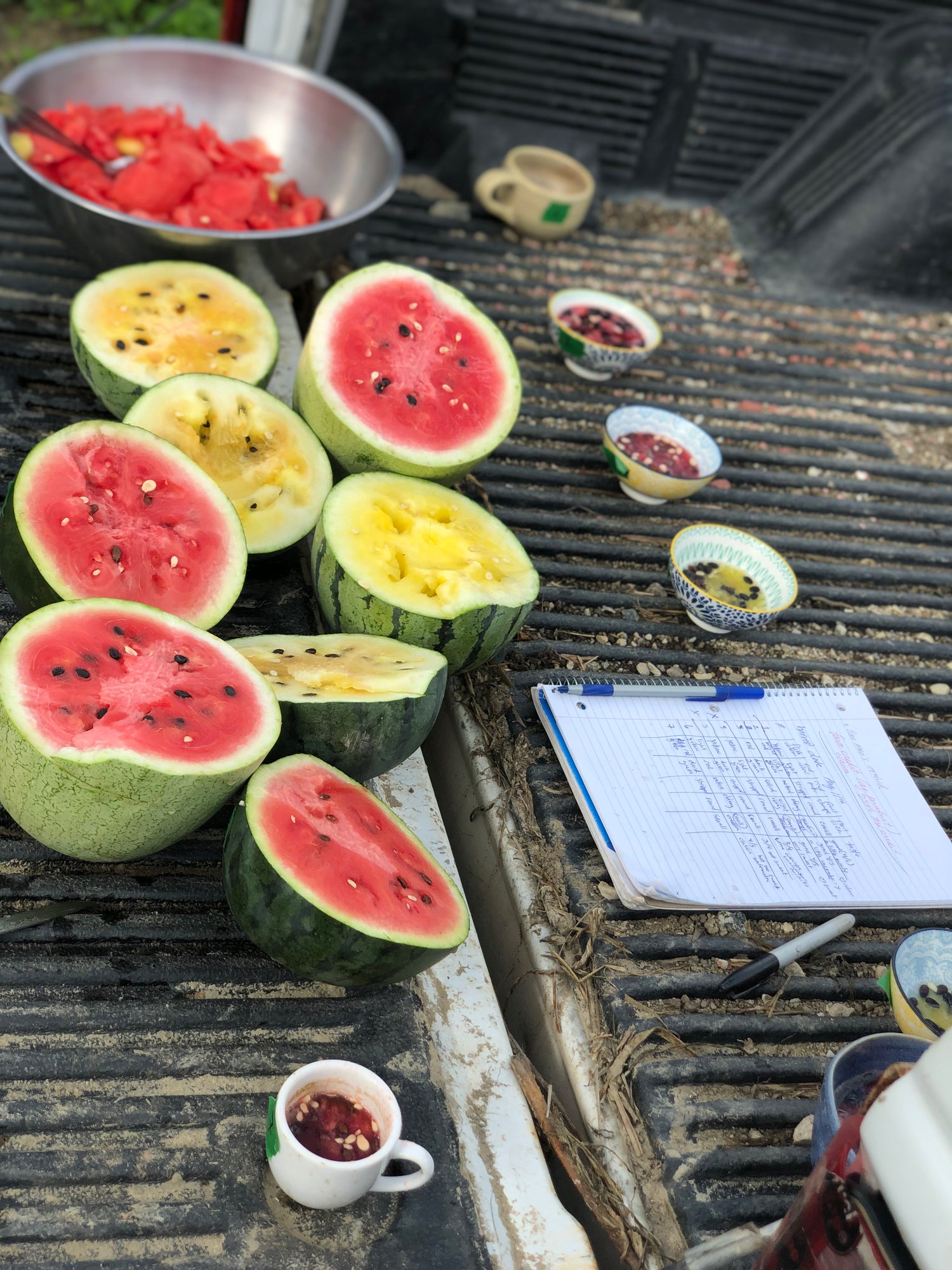 We're trialing and breeding new varieties!
This is the most challenging and thrilling part of our work.
The trialing allows us to test varieties of a same species side by side and determine which one(s) taste and perform the best.
Breeding and variety maintenance means selecting for traits that are desirable such as flavor, texture, disease resitance, earliness and hardiness, just to mention a few.
You're one of a kind
If you're not 100% satisfied with your purchase, let us know and we'll make it right!
But we'd also love to hear from you if you see something wicked cool in your garden or if you know of a variety in need of stewardship.