Regular price
Sale price
$15.00 CAD
Unit price
per
Sale
Back next year
Partagez
**Walking onions are shipped in September.
(Allium cepa var. proliferum)Walking onions, sometimes called Egyptian walking onions, are hardy perennial plants that shoot up with tender scallion-like greens in the very early spring. This is when we like to harvest them best, as scallions. The greens stay tender throughout the spring, later in the summer, the bulbs can be harvested as slender fresh onions. In the later part of the summer, the plants form topsets, aerial bublets, that can be left to fall over and propagate naturally (hence the "walking") or can be harvested, cured and planted in the fall or following spring. The topsets are so much fun - they look like they are straight out of a Dr. Seuss book. They are fun to include in bouquets or in landcaping as an edible ornamental. Hardy to zone 3 and possibly beyond.

Certified organic by Quebec Vrai

Growing recommendations
This is a very forgiving crop. Ideally the topsets are planted in the fall between September to November, but if stored properly (an open paper bag in a cool, dark and dry place is suitable), they can also be planted in the spring as soon as the soil is visible through the snow.
Plant at 1" depth, in clusters of 3-4,  with 8" between clusters. 
View full details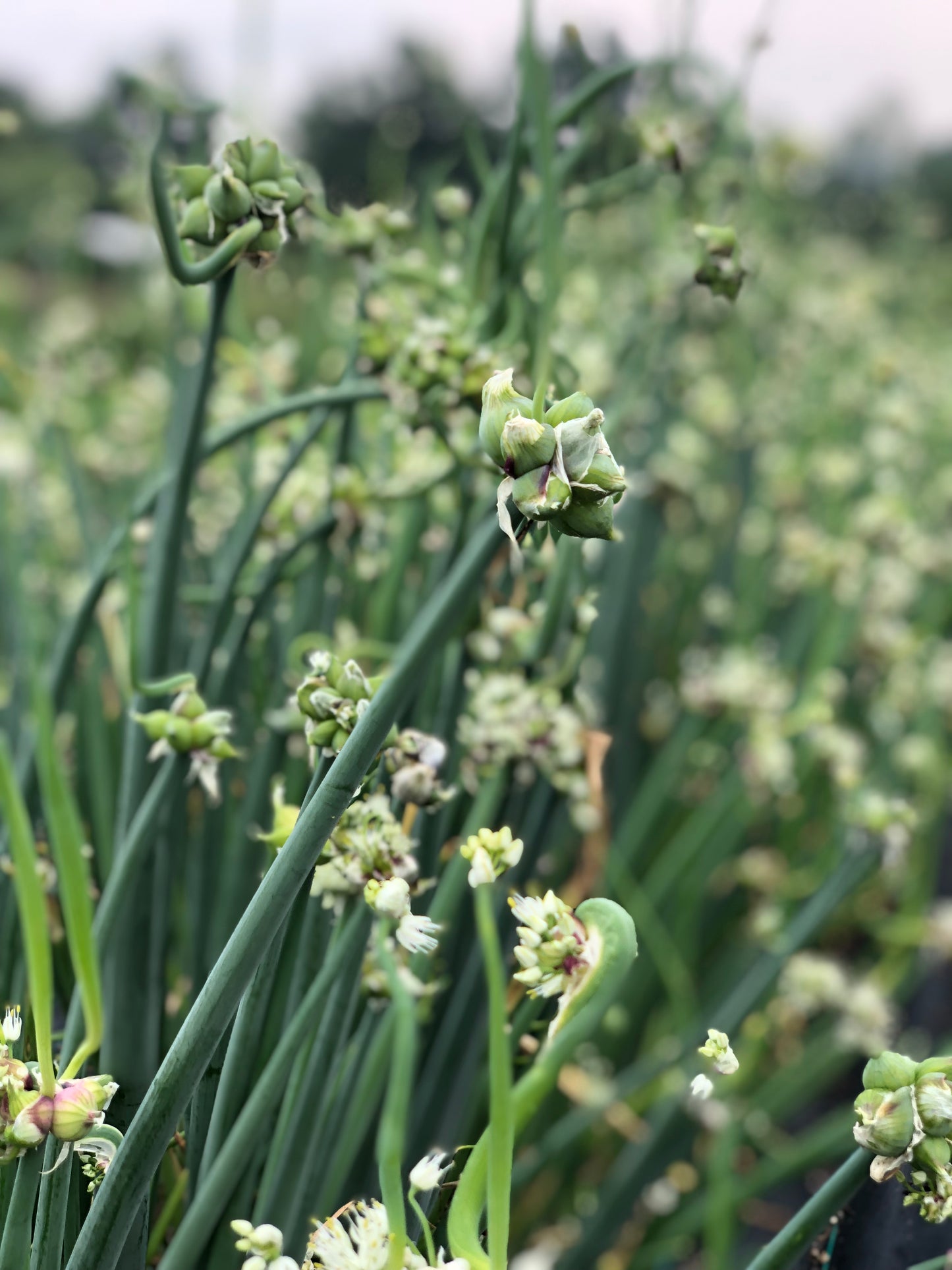 Shipping and Order Fulfillment

We ship throughout Canada. You can select one of two flat rate shipping options at checkout: $5 for lettermail or $23 for expedited (with Canada Post).

Alternately, you can choose to pick up your order at the farm in Farrellton, QC.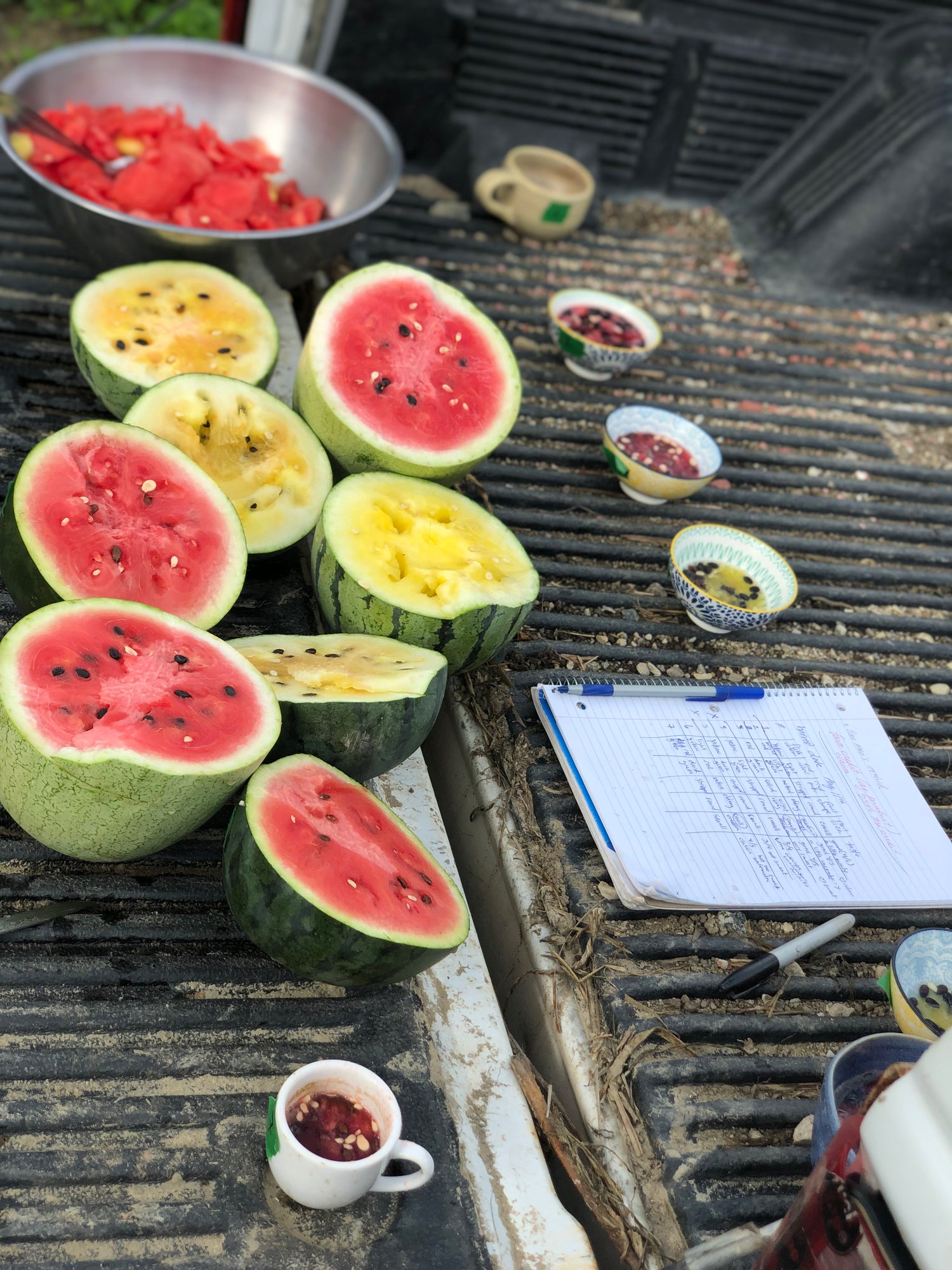 We're trialing and breeding new varieties!
This is the most challenging and thrilling part of our work.
The trialing allows us to test varieties of a same species side by side and determine which one(s) taste and perform the best.
Breeding and variety maintenance means selecting for traits that are desirable such as flavor, texture, disease resitance, earliness and hardiness, just to mention a few.
You're one of a kind
If you're not 100% satisfied with your purchase, let us know and we'll make it right!
But we'd also love to hear from you if you see something wicked cool in your garden or if you know of a variety in need of stewardship.